Benefits
The sunscreen with SPF30 and PA+++ Rating offers broad-spectrum protection against both the UVA and UVB rays.
It is a safe combination of physical and chemical sunscreen that can help protect your skin against tan, sunspots and dullness.
The gel-based texture and quick absorption formula of the sunscreen render a matte finish.
The non-comedogenic product is ideal for everyday use for all skin types.
Suitable For Men & Women
Usage
Apply an even layer of Oliva Sunscreen Gel at least 20 minutes before sun exposure and reapplied every 3 hours or as recommended by the Dermatologist. Use it every day including cloudy days.
Apply liberally & evenly to exposed areas of skin, 20 minutes before going out in the sun. Replace cap tightly after use.
FAQ's
Everyone regardless of age, gender or race should use sunscreen to prevent uneven skin tone, prevent premature aging of skin and skin cancer caused by the harmful ultraviolet rays of the sun.
A broad-spectrum sunscreen protects your skin against both the UVA and UVB rays of the sun.
Yes, you can apply sunscreen after cleansing and moisturising your face. Use it at least 15-20 minutes before stepping outdoors.
Oliva's sunscreen gel is a safe combination of physical and chemical sunscreen that protects your skin against the adverse effects of the harmful ultraviolet rays. Using it 20 minutes before stepping outdoors will allow your skin time to absorb it and stay protected against sun damage.
The quantity of sunscreen needed varies depending on the body part to be applied. One should use atleast two and half finger tip units for face and neck for adequate protection. Most adults will need at least an ounce of the product for a full-body application.
Product Safety
Dermatologist Tested
Paraben Free
PRODUCT REVIEWS
Here is what our customers have to say about our products
Customer Reviews
Write a Review
Ask a Question
03/01/2022
RASHMI

India
I recommend this product
protection for skin
absorbs immediately
02/16/2022
Susant

India
I recommend this product
prefect for my needs
Upon applying it absorbs immediately and best option for all skin types
06/09/2021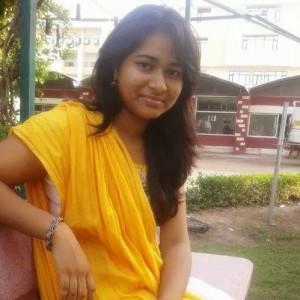 A
Apoorva

India
I recommend this product
Using this sunscreen for 3 years
This is so far the best sunscreen I have ever used.Trust me, I had bought every sunscreen that I could possibly use. But after I used the sunscreen provided by Olivia in 2018 "yes that was the first time used this product".Since then I am quite fixated on this. Every time I had bought this product even after I moved to the north.
06/01/2021
Spandana T.

India
I recommend this product
Good
Good..but for dark skin, sunscreen looks so artificial..overall texture packaging is good
05/01/2021
Rashi G.

India
I recommend this product
Perfect
The best sunscreen one could get
04/05/2021
Shubhangi T.

India
I recommend this product
Actually it's suitable for my skin...so.i like this product.
09/16/2020
Vedika

India
Ultimate Sun Protector Lotion
Simply put, the best sunscreen, the one you actually love to use! I strongly recommend finding one you love and sticking with it. It is awesome....
09/14/2020
Riya

India
Best sunscreen ever
My search for best sunscreen just stops here. The texture is just amazing. Loved it!
08/20/2020
Radhika T.

India
Non-Sticky & Very Effective
Oliva Sunscreen gel has all the features you need in sunscreen and that too, at a reasonable price. I tested this during my vacation when the sun was blazing all day. It is easy to apply, doesn't feel sticky on the skin, and above all, it leaves your skin soft and sheeny. I loved it so much that I keep talking to my friends about it.
Suits My Skin
I must admit, this is one of Oliva's best creations and has all good-for-your-skin ingredients in it. Though it is ideal for all skin types, I feel this is specially customized for me.