Benefits
The cleanser does not contain harsh chemicals like sulphur and colour.
The non-comedogenic product is oil-free and suitable for all skin types, including acne-prone skin.
The oat-based cleanser gently exfoliates the dead cells to offer deep cleansing without causing any skin irritation.
Enriched with the goodness of Shea butter, Vitamin E and aloe vera, the soothing formula does not leave the skin dry, dehydrated or dull but it replenishes the natural oils to add a healthy glow.
Usage
Wet your face and gently massage Oliva Cleanser in circular motion all over your face. Rinse thoroughly.
FAQ's
Yes, cleansers are gentle soap-free formulations designed to suit your skin type. They specifically help in cleansing the delicate facial skin, unlike soaps, that can be used all over the body.
Use a cleanser twice a day to get rid of excess oil, grime, and pollutants.
Formulated by leading dermatologists, you can safely use the mild cleanser along with other skin-care products of your choice, and even with prescription creams and lotions.
The mild cleanser is suitable for use by both men and women of all skin types and belonging to any age group.
Product Safety
Dermatologist Tested
Paraben Free
PRODUCT REVIEWS
Here is what our customers have to say about our products
Customer Reviews
01/20/2022
Shivaraj

India
I recommend this product
Nice
using quite long time and the product quality is same from first purchase. nice
I recommend this product
ok
product is good. can use daily
12/18/2021
Chetan

India
12/16/2021
ram

India
I recommend this product
cleans the skin
after using product the face skin is really clean and feels like fresh
11/11/2021
avinash

India
I recommend this product
best product
it is best product from oliva
09/09/2021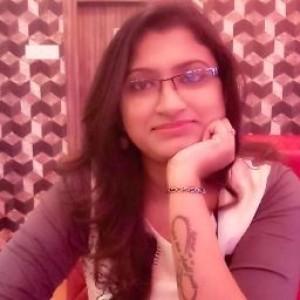 AR
ARPITA R.

India
I recommend this product
Good cleanser
Loved using it. My second purchase and I'm sure there will be a third.
09/07/2021
Shankar R.

India
I recommend this product
Ok
Working well on sensitive skin type
07/21/2021
Raju C.

India
I recommend this product
Good
It's good and really happy with Olivia products
07/01/2021
Raju k.

India
I recommend this product
Absolutely nice
I have been using this product from 2 years it is very nice
06/09/2021
Shashank M.

India
I recommend this product
Fabulous product for all type of skins
I have been using this from 6 months and its so good
04/02/2021
Senthil k.

India
I recommend this product
OLIVA CLEANSER
AMAZING PRODUCT FROM OLIVA.
03/14/2021
Sabrun N.

India
I recommend this product
All rounder
In love with this cleanser and I am gonna stick to this product till my skin is alive
02/18/2021
Vinayaksingh

India
12/01/2020
Nikhil

India
Good one
This product is good, and it took me a week to show good results. It doesn't dry the skin.
11/21/2020
Smitha G.

India
Perfect for daily use
I have combination skin and tried this one. But after using this cleaner, I felt that this is perfect for daily use. It clears all the dirt from the face, keeps the skin hydrated and supple. I'd definitely recommend this to anyone.
08/20/2020
Pallavi

India
Cleanser
Love Oliva's Cleanser....