Benefits
If you have acne-prone or oily skin, Purifying Toner is the product you need.
The pores in your skin connect to oil glands under the skin
Skin friendly pH
Mild Soap Free Cleanser
Suitable for all skin types
Usage
Summertime is always the ideal time to go to the beach and the sun! However, we all know exposure to the sun can leave you with a great tan but also dry skin. SPF moisturizer body is a natural, oil-free solution that will protect your skin with SPF 30. We all hate oily sunscreen so we have devised a formula that comes on clean and washes off easily.
Manufactured and Packed by:
Esthetic Insights Private Limited,
Plot No.16/A, IDA, 4th phase, Jeedimetla-500055
Marketed by:
Sreyas Holistic Remedies Pvt Ltd
1-8-862 11/3 RT, Ground floor,
Opp. Old airport road, Prakash Nagar Begumpet, Hyderabad Telangana-500016
Country of Origin: INDIA
FAQ's
You should reapply sunscreen after every two-three hours.
Apply a moisturiser three times a day or as advised by your dermatologist after thoroughly cleaning your face with a cleanser.
Yes, cleansers are gentle soap-free formulations designed to suit your skin type. They specifically help in cleansing the delicate facial skin, unlike soaps, that can be used all over the body.
Product Safety
Dermatologist Tested
Paraben Free
PRODUCT REVIEWS
Here is what our customers have to say about our products
Customer Reviews
100
reviewers would recommend this product
Write a Review
Ask a Question
07/28/2022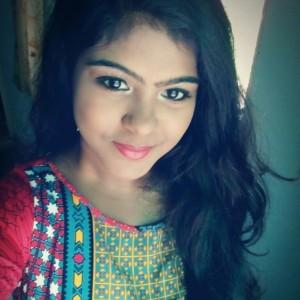 TC
Trina C.

India
I recommend this product
Works amazing
To my surprise, I love this kit so much. The face wash is just amazing, not at all drying. The face serum is also very good, I thought it won't be enough moisturising but a little bit of the product works wonders on the skin. And of course, the sunscreen is my Holy Grail product. I never expected the products to be this amazing and it was recommended to me by one of the doctors of Oliva skin clinic here in Calcutta. Loved this. Highly recommend this to all.
04/28/2022
avinash b.

India
I recommend this product
All in one
Very useful and have all the essential for skin in kit
04/28/2022
avinash b.

India
I recommend this product
All in one
Very useful and have all the essential for skin in kit
No stickyness no acne
Superb really nice could see my acne and excess oil is somuch reduced.
Absolutly best
I would say cleanser and the sunscreen are the best and rebalancing serum is absolutly non oily or greasy.
3 product kit
Best suggestion by doctor worth the money 3 products in a premium box and best results
Best cure for my oily skin
My skin is..vry oils n I hve...white heads problems bt after using ur..skinkraft productMy skin... Is so oily n..my skin is..not..clear .. bt after using this.. amazing products my skins feels..good..n I can see difference in my face... I m.soo hpy to have this kit
Amazing quality packaging
It's amazing....nc packing quality in a cmpact box about products...its work immediately...my acne nd dullness every problem related face it's solved...bcz of oily skin kit.
01/01/2022
Krishnaveni t.
No oilyness now
Worked really well for my oily skin I specially love serum and cleanser
12/12/2021
Sihvaranjan d.
No irritation or side effects
Doctor at Oliva have assesed my skin type and suggested this kit especially suits my skin and they working really cool I could see visible results on my skin no dullness clear skin no dark patches at all.
Best suits my oily skin
I'm using oliva's customized skin care kit for my oily skin from last one year. It's suits my skin perfectly! My all skin problems are almost gone.
My acne has reduced
3 amazing products in a beautiful box they worked like magic for me I don't feel much oil and acne reduced a lot
My best buy for winter
My oily skin especially in winters it's a night mare for me I have tried oily skin kit customized especially for my skin this time and I am loving them worth the money 3 products in a handy box go for it.
one solution for oilyness
I can see difference in my face... I m.soo hpy to have this..product
Just wow
My doctor suggested this after completing my chemical peeling procedures I had skin irritation with other products but these worked excellent cleanser cleared all the oily dirt, moisturizinf serum is absolute magic non stickey and greasy repairs the skin during night and matte finished sunscreen during all day it was as if i never applied anything on skin thank you oliva.
11/13/2021
Sheetal P.

India
I recommend this product
Oliva clinics skincare regime products
I started using them since a week I love the product and it really go so well for my skin and works efficiently do try these products from oliva❤